---
High End Systems will again be offering their
Basic-Intermediate Hog 4 Classes
at Ruehling Associates, Inc.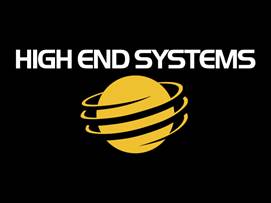 This 2-Day hands-on workshop will cover everything from the basics to advanced-level topics like
pixel-mapping, plot views, effects engine, MIDI/SMPTE trigging and more.
Cost is just

 $299 for the course only or $499 

with a Hog 4 DMX Widget

 

(normally a $600 value.)
Session 1 is January 27/28, 2020 and Session 2 is January 29/30, 2020
Choose Either Session
For more information, please contact us via Phone or Click This email address is being protected from spambots. You need JavaScript enabled to view it..
To register, please use this link:
http://www.cvent.com/events/hes-hog-programming-minnesota/event-summary-76df9c9539274ddb8c9cc64c5f249b6b.aspx
SEATS ARE LIMITED !
Register TODAY !
Travis Slyter
Sales Manager & Director of Marketing
Director of Training & Design Services
Console, Visualizer & Digital Media Support Specialist
E-Mail: This email address is being protected from spambots. You need JavaScript enabled to view it.
Phone: (763)420-7778
---